Our story
The House Vet was started by Dr Alyson Bayly, a Veterinary Surgeon who graduated from Bristol University in 1997. She started up a mobile service in 2011 after working at various first opinion clinics around Surrey and Wiltshire. Its success led to the opening of her first clinic in Rowly, just outside of Cranleigh. It is a small animal practice covering dogs, cats, and small mammals.
In September 2021, Alyson and the team opened Newdigate House Vet, which is just outside of Dorking in the small village of Newdigate. Most of The House Vet team work at both practices and have the same services. All clients can book appointments for either clinic!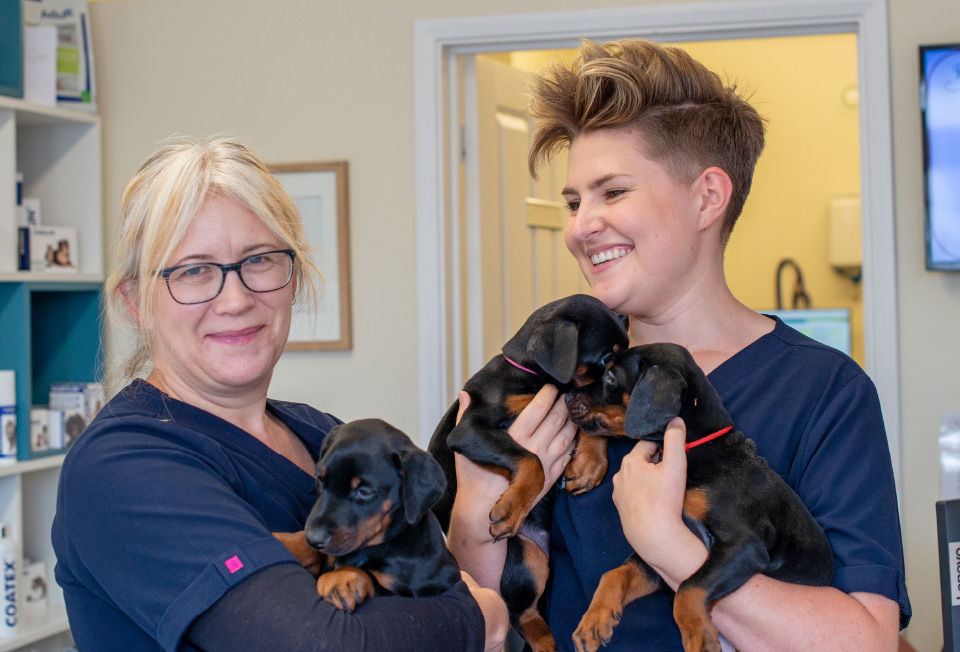 Cranleigh veterinary clinic
Our Cranleigh veterinary clinic is situated just outside of Cranleigh High Street and is a fully equipped RCVS accredited practice and approved nurse training clinic. It has three very experienced veterinary surgeons, four registered veterinary nurses, a variety of nursing students and the best support team.
We are open 7 days a week. Please see our Services section for further information.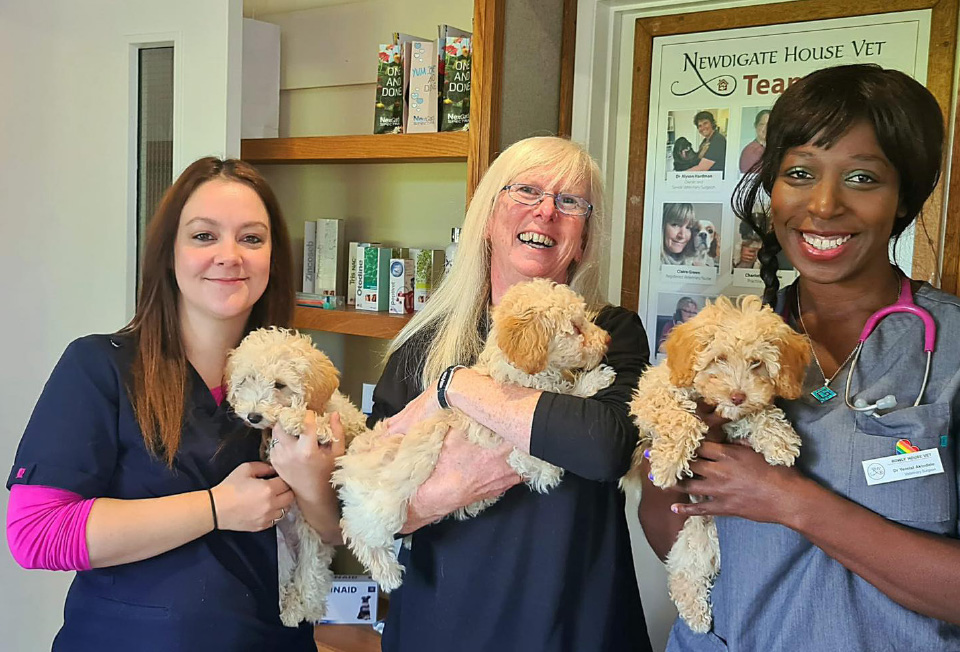 Newdigate veterinary clinic
Our Newdigate veterinary clinic is located in the idyllic Surrey countryside, just outside of Dorking with a team of experienced Veterinary Surgeons, Registered Veterinary Nurses and support staff.
Our clinic opened in 2021 and we have thoroughly enjoyed getting to know the local community and their pets.
Our Staff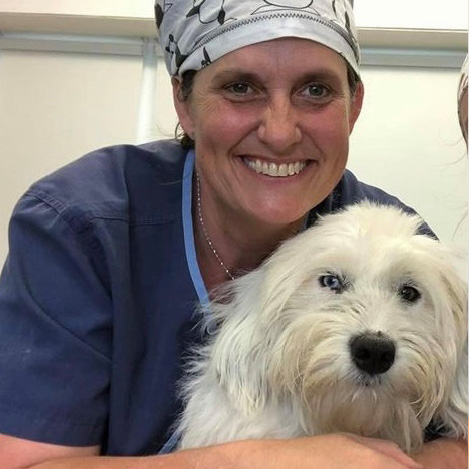 Dr Alyson Bayly BVSC MRCVS
Senior Veterinary Surgeon and Owner
I qualified from Bristol veterinary school in 1997 and have worked in first opinion practice in Wiltshire and Surrey since then. I started the clinic as a mobile practice in 2011 and was fortunate to acquire the base clinic in 2016.
I am delighted how the clinic has progressed over the years and fulfilled my life's ambition: to run a clinic that cares for pets with its heart and soul. I am really fortunate to be surrounded by like-minded colleagues that go above and beyond.
I live in West Sussex with my 2 children and a menagerie of animals, 3 dogs, a 3-legged cat, 2 guinea pigs and a number of chickens! Life is never dull.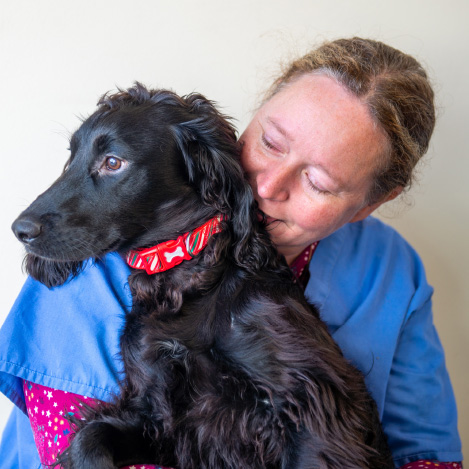 Dr Merel Rehorst
Veterinary Surgeon
Merel has over 20 years of veterinary experience and has lived and worked in Surrey for the last 16 years. She has an interest in internal medicine, dentistry and exotic animals. She shares her home with her dog Onyz, Jasper the Siamese and Shelly and Betsy the escapee tortoises.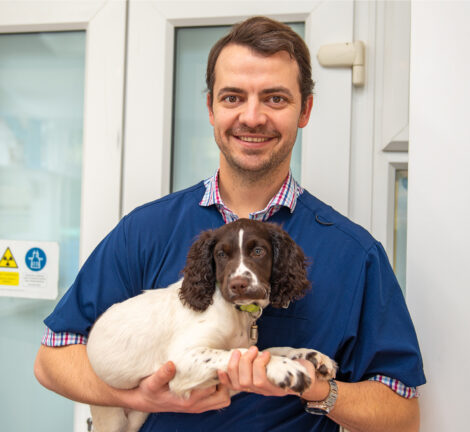 Dr Gary Campbell BSc, BVSc, MRCVS
Veterinary Surgeon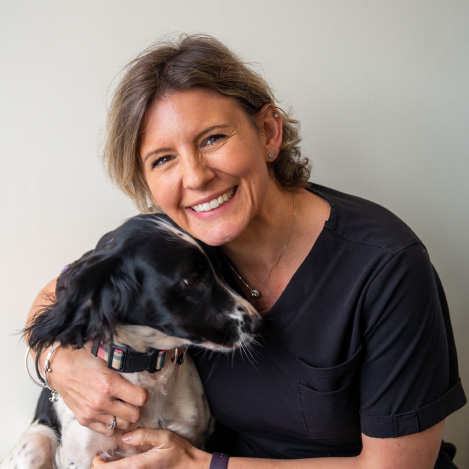 Charlotte Bolshaw
Practice Manager
I have a background in Human Factors and Customer Service which began in the aviation industry and then extended into the corporate world. I have two children, one very lively Springer Spaniel and three rescue cats.
I was really excited to be invited to work at the practice in September 2020 and a be a part of such a great team of people.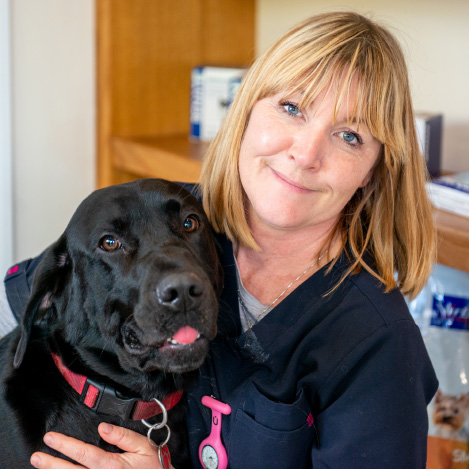 Claire Green RVN
Registered Veterinary Nurse
I qualified as a Veterinary Nurse in 2005 and have locumed for various clinics before starting at the House Vet in 2016.
I really enjoy caring for patients undergoing surgery and also meeting owners and their pets during nurse clinics. Puppy socialisation classes is also something I love running. I take care of all the insurance claims and love being part of the fantastic team we have.
I live with my husband and two children along with our Labrador – Pepe, 2 guinea pigs and chickens! I also run a cat sitting business caring for pets whilst their owners are away.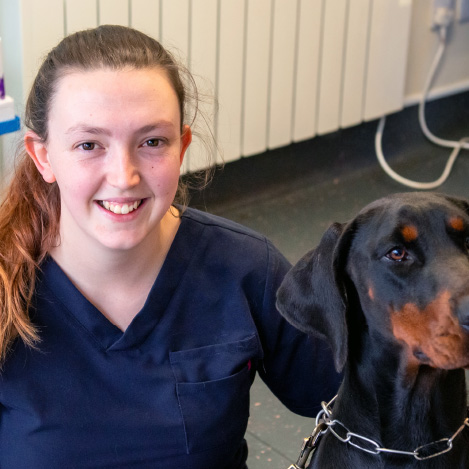 Emma Collins RVN
Registered Veterinary Nurse
I have been working at The House Vet since 2014 and in May 2021 I finally gained my qualification and am now a Registered Veterinary Nurse.
I have a special interest in mating management and reproduction in dogs and neonatal care, quite often people call me the 'canine midwife'!
At home I have Jack Russell terrier called Henry, Bengal cat called Shadow and 4 guinea pigs. In my spare time I enjoy socializing with friends, walking Henry, cooking and baking.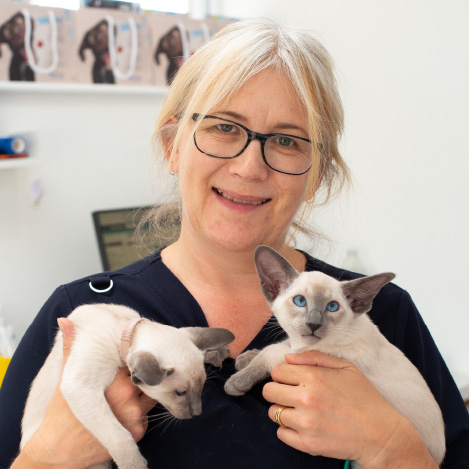 Hazel Verden RVN
Registered Veterinary Nurse
I qualified as a veterinary nurse in 1996 and I have worked in practices in the local area ever since. Gaining experience nursing a wide variety of animals from horses to snakes. My interests are in Feline Nursing and behaviour, I recently gained a certificate in feline nursing and hope to soon work towards a certificate in feline behaviour. I also enjoy anaesthesia and all aspects of nursing care.
I live with my husband John and our two children Ella and Maddie. We have a dog called Teasel and a cat called Miranda.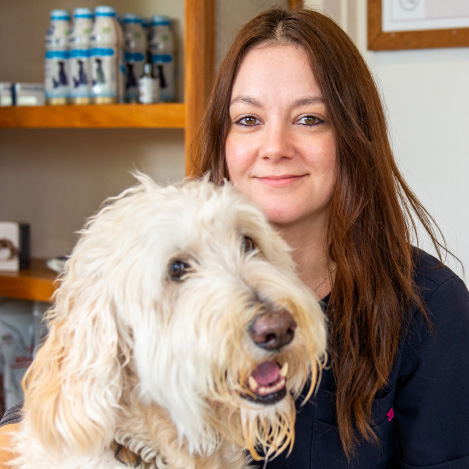 Lisa Perkins RVN
Registered Veterinary Nurse
I began my nursing career back in 2005 when I started my training and qualified in 2009. Since then I have worked mainly in first opinion practices but have also been a night nurse for out of hours emergency and also for a referral practice. I joined The House Vet in June 2022. I enjoy all aspects of nursing but particularly enjoy dentistry. At home I live with my husband and 3 children. We have Dudley the big fluffy goldendoodle and Flash the tortoise.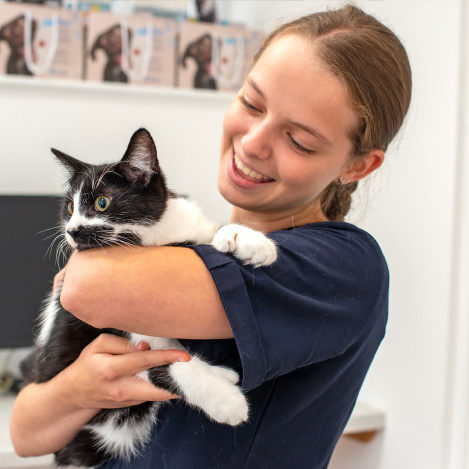 Abigail Randtoul
Student Veterinary Nurse
I started with The House Vet in September 2020 in the middle of Covid-19! I started my veterinary care assistant training and gained my qualification. I am now a 2nd Year veterinary nurse student, I fall in love with my job more and more each day! I love looking after all of your fur babies! At home I have 2 cats; Buttons and Marbles and Cocker Spaniel called Harley!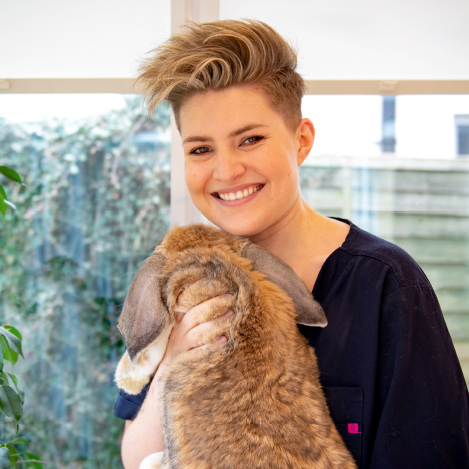 Laurie Thayer
Veterinary Care Assistant
I joined The House Vet in 2022 and have been working towards my Veterinary Care Assistant diploma for the past year. I enjoy how much variety is in my job. As well as having a passion for animal welfare, I have a background in art and a degree in photography – most of the photographs on the website are taken by me! We have a fantastic team here, I am proud to work for an independent practice. We are lucky to have brilliant clients and patients that we form strong relationships with. I look forward to what the future holds!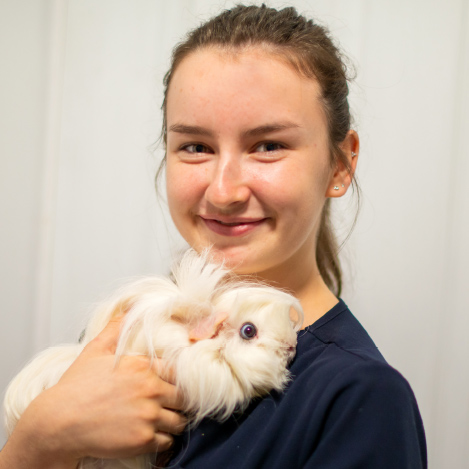 Georgina Pickering
Student Veterinary Nurse
I first started at The House Vet in April 2021 for Saturday work experience, which quickly confirmed my interest in the vet nursing profession. In July 2022 I started as a student vet nurse and am thoroughly enjoying my college days alongside experiencing and learning in the amazing veterinary world at this clinic.
At home I have 2 guinea pigs, Nellie and Leia, a rescue dog called Alfie and I have now taken on a rescue cat called Padfoot- although I'm sure this number will just increase from here!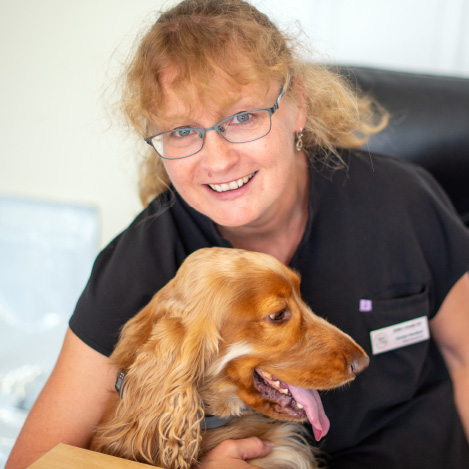 Carolyn Randtoul
Receptionist
I joined the clinic in December 2018 and am really enjoying my role as receptionist. I especially enjoy getting to know the clients and their pets and welcoming them into the clinic. At home I have a husband and 2 children as well as a very energetic spaniel called Harley and two very tolerant cats called Marble and Buttons!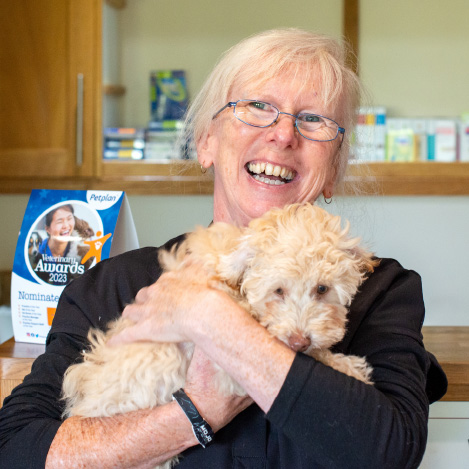 Jenny Davis
Receptionist
I have had a lifelong passion for animals and spent my entire childhood begging for a pet of any kind. My Dad never capitulated, so it was almost inevitable that, as soon as I got my own house, I began filling it with pets! Over the years I have had dogs, cats, hamsters, mice, chinchillas, degus and a couple of foster bunnies. After working at HMRC for 30 years, I was so happy to get the opportunity to work at Newdigate House Vets as it combines my love of animals with the challenge of learning new skills and meeting new people.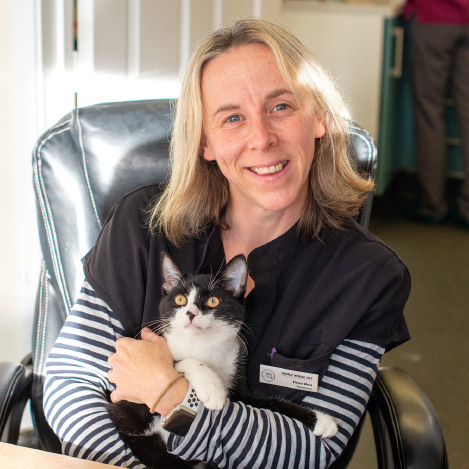 Helen West
Evening Receptionist
I joined the team in September 2021 as an evening receptionist. The job is full of multitasking but so enjoyable. It is a delight to meet all of the clients and their owners too and it is especially lovely to see the tiniest of kittens and puppies grow up into adulthood. When not at work I can be found hacking around the Surrey Hills on my ponies. At home I have a lovely husband called Tim and we are looking to expand our family with a dog next year.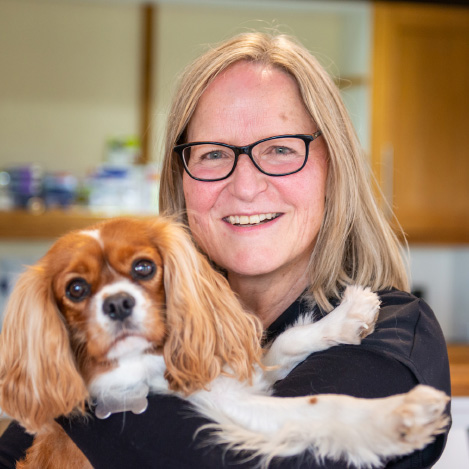 Angela Lane
Receptionist
As one of the part-time receptionists at Newdigate, I am normally your first contact when you call or come into the practice. I love meeting all our clients and all their furry friends and I'm always up for pet cuddles! Having worked at the practice since February 2022, I am very proud to be working as part of an amazing team. I look forward to meeting you when you come in and you might get to meet Albie, my King Charles Cavalier, who is sometimes curled up asleep under the reception desk.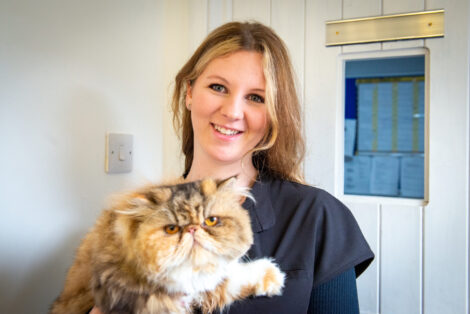 Kayleigh Boxall
Veterinary Care Assistant
I joined the House Vet in April 2023 as an Animal Care Team Assistant. I currently hold an Animal Management HND degree and am soon to graduate with a BSC in Animal Science. I hope to become a veterinary surgeon one day, while currently working on my Veterinary Care Assistant Diploma and am soon to  enroll onto a student veterinary nurse course. I thoroughly enjoy working closely with animals and the wonderful team. I'm always looking for new challenges and am currently in training for the 3 Peaks Challenge (UK) and learning British Sign Language. My enthusiasm to treat, care and love animals is something indescribable.